Check out a sampling of some of my recent work (and find more at www.sojo.net):
Sojourners, "Three Tips for Churches on Mother's Day"
"Mother's Day is coming, and it brings with it many different emotions and layers for myself and many. The church bears the challenge of deciding how to respond to this holiday, that — while not religious — falls every year on Sunday, and holds so much space in our cultural life."
---
Sojourners, "#WomenCrushWednesday: Marjory Stoneman Douglas, Activist and Namesake to a Movement"
"It featured a grainy, black-and-white photo of an elderly Marjory Stoneman Douglas, along with this (slightly edited) quote: 'Be a nuisance where it counts; do your part to inform and stimulate the public to join your action. Be depressed, discouraged, and disappointed at failure and the disheartening effects of ignorance, greed, corruption and bad politics — but never give up.'"
---
Sojourners Magazine, "Out of the Ashes: Two decades after the Good Friday accords, Protestant and Catholic churches in Northern Ireland are still working to build the peace."
"'When it's 'my father was murdered'—or more like grandfather at this point for so many people—how can you get justice for that? You can't.' The more crucial question, she says, is how a country moves forward toward reconciliation without the possibility of perfect justice, at least in this world."
---
Religion Dispatches, "Why Even Progressive Christianity Must Own Its Complicity in Anti-LGBT Violence"
"The painful reality of our time is that, to whatever extent we are not vocally affirming that LGBT  people are beloved nor explicitly countering claims that queerness is sinful, we are allowing Christian homophobia to persist."
---
Sojourners, "Margaret Atwood on Christianity, 'The Handmaid's Tale,' and What Faithful Activism Looks Like Today"
"I don't consider these people to be Christians because they do not have at the core of their behavior and ideologies what I, in my feeble Canadian way, would consider to be the core of Christianity, … and that would be not only love your neighbors but love your enemies. That would also be 'I was sick and you visited me not' and such and such … But they don't do that either. Neither do a lot of the people who fly under the Christian flag today." – Margaret Atwood
---
Sojourners, "Who Owns a Pastor's Body?"
"But when you dig deeper below the surface, this kind of commentary comes from an inappropriate and deeply problematic place: The standard against which we are measured upholds discriminatory and oppressive definitions of normativity. Whether consciously or not, the "ideal pastor" image celebrates maleness over other genders. It celebrates heterosexuality, able-bodiedness, fitness, and married status. In my denomination, at least, it also celebrates whiteness over other races. When we are criticized for something in our appearance or personal lives, it is almost always based on how we fail to live up to these normative ideals of identity — which, it's worth noting, have nothing at all to do with faithfulness or morality."
---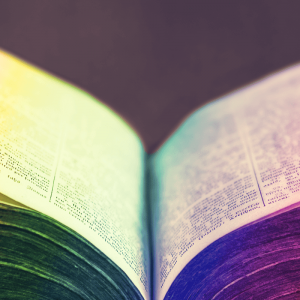 Sojourners, "10 Bible Passages That Teach a Christian Perspective on Homosexuality"
"The long history between the church and LGBTQ people is one fraught with tension, pain, and, sometimes, violence. Those who believe that homosexuality is a sin often point to several well-known Scripture passages from the Old and New Testaments. Most of the Christian debate about human sexuality has centered on interpretation and emphasis of these passages.
In his book God and the Gay Christian , Christian LGBTQ activist Matthew Vines challenges LGBTQ-condemning interpretations of these Scriptures — sometimes referred to as "clobber passages." But these clobber-texts aren't the only Scriptures that can guide faithful Christians as we seek a godly understanding of sexual and gender identity."
---
 Wear Your Voice, "The Surprising Power of Sansa Stark: Reflections from a Sister Survivor"
"Sansa will likely never confront her violator in the way she confronts Littlefinger. But she does get to challenge a man whose life hinges on a system of exploitation that allows such violence to exist. She makes him stare into the face of her pain. It seems satisfying in a way that I crave as a survivor, and that I was grateful to witness as a viewer."
---
Sojourners, "Obedience Does Not Mean Submission to Violent Power"
"The promise of Holy Week, of the cross and the partner from which it cannot be separated — the empty tomb — is not that suffering is good. Christ's or ours. It is not a call for us to submit to violence, abuse, or a tainted understanding of faith that perpetuates those experiences for others. Jesus' work on the cross is to protest and question and demand the overthrow of violence and death-dealing systems of power. His imminent and eternal rising is a crying out against and over the abuses of this world — ensuring that they do not have the last word."
---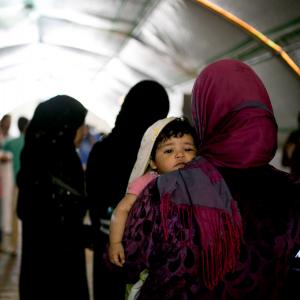 Sojourners, "Where Is Your Jesus When You Ban Refugees?"
"I want to ask: Where is Jesus when you call for a ban and a wall? But the answer is clear. Jesus is with them: the ones we've turned away, the ones we allow to suffer out of fear and hate. Jesus is holding the hand of the scared child being detained in an airport backroom. Jesus is breaking bread with our neighbors on the far side of the wall and our siblings seeking refuge across the world. And Jesus is saying to us, 'come and follow me.'"
---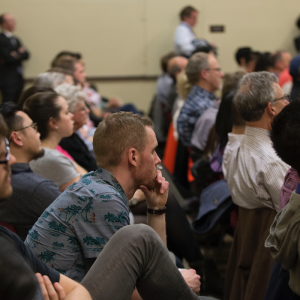 Sojourners, "Princeton Seminary President Talks Tim Keller, Women's Ordination, and How One Award Ignited Christian Twitter"
"In recent weeks, Sojourners has been reporting on the controversy surrounding Princeton Theological Seminary's plans to honor Rev. Tim Keller with an award. After significant criticism, the seminary decided to rescind the award but uphold the invitation for Keller to speak on campus. Yesterday, we spoke with Princeton Seminary president Dr. M. Craig Barnes about the controversial decision to rescind the award — which he revealed to us was actually Keller's suggestion — and his hopes for the school moving forward."
---
Sojourners, "What Does the Women's March Mean for the Future of Feminism?"
"This weekend, hundreds of thousands will flood the streets of Washington, D.C., to take part in the Women's March on Washington, a massive rally that organizers describe as an opportunity to "stand together in solidarity with our partners and children for the protection of our rights, our safety, our health, and our families — recognizing that our vibrant and diverse communities are the strength of our country."
The march calls for unity, and indeed, such a public event has the power to shape and energize the future of feminism, at least in the months ahead. But many are asking who that future will serve, and who might be left behind."
---
Sojourners, "3 Things 'Rogue One' Can Teach Us About Resistance in 2017"
"Rogue One meets us where we are. In a divisive time, when prejudice reigns with renewed power and threatens a destructive future, and where unquestionably moral leaders can be hard to come by, those of us seeking to faithfully resist injustice would do well to look to Rogue One for what it has to teach us."
---
Believe Out Loud, "Why Being Bisexual Makes Me A Better Pastor"
"In my ministry, being bisexual has presented some unique challenges, but it has also been a blessing that helps me to be a better pastor. Here are some of the struggles I encounter as a bisexual minister and why, ultimately, I believe it is a gift."
---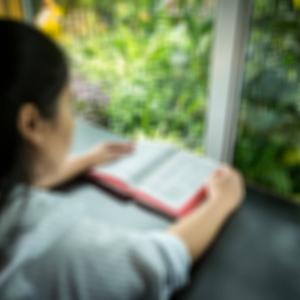 Sojourners, "60 Years After Women's Ordination, an Ongoing Fight to Be Taken Seriously"
"In addition to structural barriers to leadership, women pastors face anecdotal, but daily, realities of sexism, in the form of snide comments and inappropriate evaluations of everything from their bodies, to the pitch of their voices, to their hair. The aforementioned study revealed that 8 out of 10 female ministers in the PCUSA reported having experienced discrimination, harrassment, and/or prejudicial comments on the basis of their gender. When I published a story last spring about the inappropriate comments clergy often receive, I was flooded with empathetic responses and shared stories — the vast majority from female colleagues."
---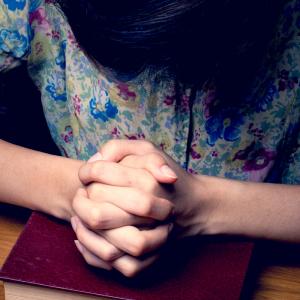 Sojourners, "Who Cares About Church Unity"
"Every few months, it seems, a new think-piece pops up in my Facebook newsfeed claiming that conservative and progressive Christians alike have lost sight of one another's humanity and forgotten that Christ calls us to be united above all. These pieces, written by self-proclaimed moderates, always highlight the author's close relationships with folks on both sides of aisle, and lament their friends' inability to love each other in the face of difference. The implication is that those of us who stand firmly in one camp or another do not truly care for those on the other end of the spectrum."
---
Sojourners, "How Overworked Clergy Culture Undermines A Healthy Theology Of Sacrifice"
"We are steeped in a culture that celebrates endless work and the denial of one's own health. Christian faith leadership demands a counter-witness. Ministry life should reflect a theology of service and commitment both to God and other people, but it should also embody healthy balance and spiritual sustainability for the long work of learning faith and reflecting God's grace to a world hungry for it."
---
Sojourners, "On Allyship and Fear of Failure"
"This fear of failing as an ally, and the inability to act that comes as a result, is not unusual. In fact, I'd argue it's a common part of the process of becoming an ally. In some ways, it's a healthy fear — it keeps the "white savior" impulse in check. But left unchallenged, fear of failure can be just as destructive to the movement for racial justice as outright racism: The one clear and certain way to fail at being an ally is to do nothing at all."
---
Sojourners, "What 'Harry Potter' Taught Me About Working for Justice"
"I learned about protest and community organizing from Hermione Granger and her persistent commitment to house-elf liberation. And as Harry painfully encountered the human flaws of the adults and systems he counted on, I discovered the same among my own moral icons and within my own religion and church. Just like Harry and his friends, I learned to see people and this world as they truly are and hold tight to my faith and values as I join the hard, sometimes frightening work of building a better and more just world."